Global majority leaders, we hear you. We understand the challenges you face in entering corporate supply chains – limited resources, scarce investments, and difficulties accessing corporate networks. You may even feel you have to work twice as hard for half of the support that your peers receive. It's time to level the playing field! 
As the demand for corporate businesses to diversify their supply chain grows, your expertise is more valuable than ever. And we believe in your potential to thrive and excel in the corporate world. 
Introducing Supplier Springboard, our new, innovative 12-month programme designed to increase equity in corporate supply chains and tailored to help bridge the gap between corporates and SMEs. 
This transformative journey of corporate mentorship and upskilling will empower SMEs to meet the demands of large organisations more effectively. The programme includes a series of immersive workshops, charting the path for SMEs to grow their businesses to meet supplier demand. 
As a participant, you will benefit from regular one-on-one sessions with a corporate mentor meticulously matched to your business needs, providing invaluable insights and guidance. 
But it doesn't end there. Our commitment extends to corporate partners, too. Through Supplier Springboard, large organisations gain a deeper understanding of enhancing their collaboration with SMEs and receive support to diversify their supply chains. 
Supplier Springboard is your key to success in the corporate arena. It is opportunity to elevate your SME and foster equitable corporate partnerships. Join us today and take your business to new heights! 
WHAT WILL SUPPLIER SPRINGBOARD INCLUDE?
Register your interest today to join the 2024 cohort of corporates and enterprises! A member of the BUD team will reach out to understand your unique business needs. Let us customize your Supplier Springboard journey to boost your procurement readiness! 
Meet with corporates eager to diversify their supply chain. Network with like-minded medium-sized businesses, share insights, and access valuable resources. Get expertly matched with a dedicated corporate business buddy for ongoing support throughout the programme. 
Attend monthly workshops to master the 4 Procurement Ps: People, Process, Policy, and Product. Streamline your operations to match corporate standards and boost your chances of landing big contracts. Receive expert guidance to support you with the implementation of your new growth strategy. 
INCREASING EQUITY IN CORPORATE SUPPLY CHAINS

Up to 25 hours of monthly meetings with a corporate business buddy who is interested in diversifying their supply chain

Pitching to procurement professionals

Peer to peer learning with other small/medium enterprises in their growth stage

10 upskilling workshops to help understand the 'corporate way'

Up to 8 hours access to expert business consultants for bespoke one-to-one support to implement growth
The commitment for all of this will be just 1 day a month for 12 months!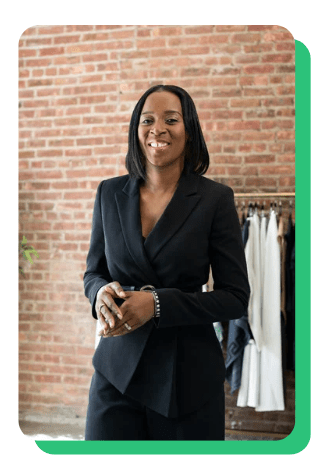 REGISTER YOUR INTEREST NOW FOR SUPPLIER SPRINGBOARD 2024