Winning Culture at BUD!
October has been incredible with many wins and victories at BUD.
Here is a brief summary of some of the projects we've been working on!
To keep up to date with all of our weekly updates follow us on Twitter, Facebook, LinkedIn and Instagram page.
---
Time for Change: Action Not Words – Black History Month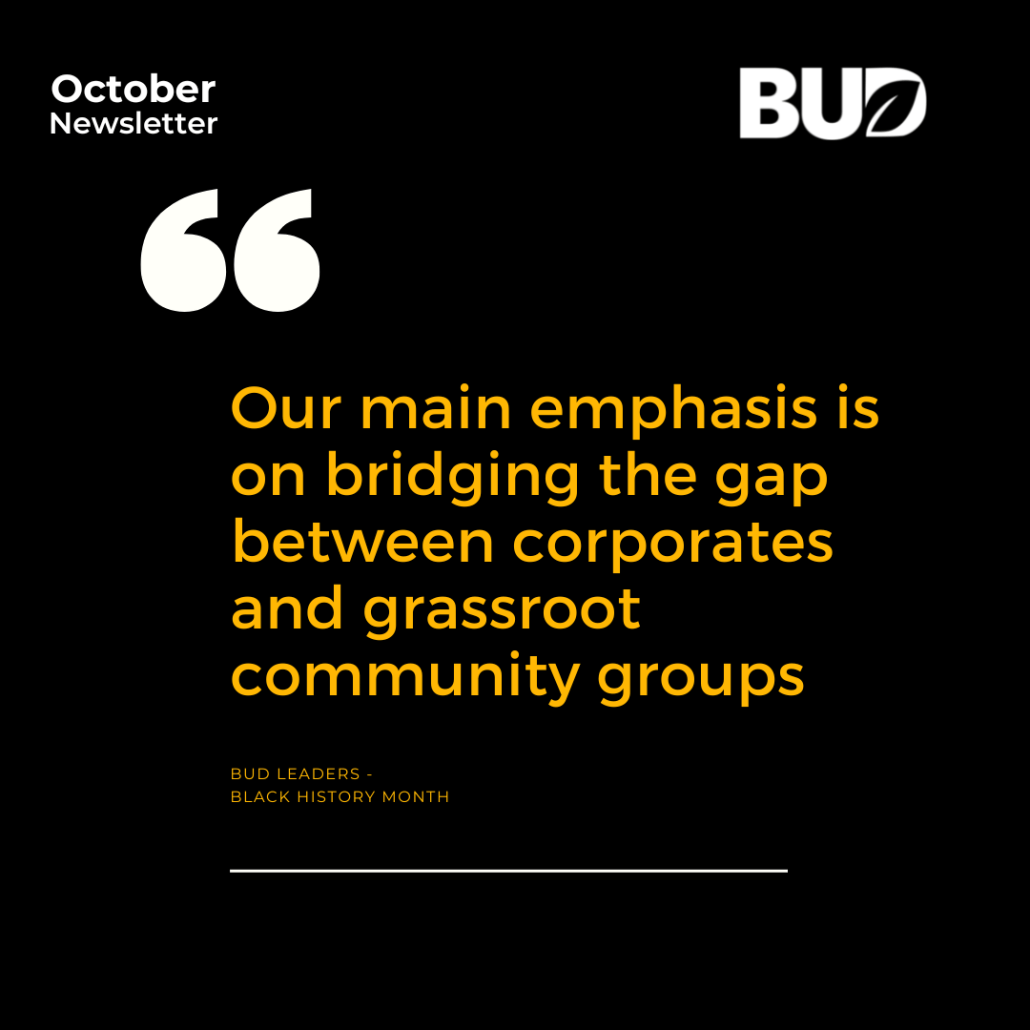 As this month is Black History Month, we would like to share our ongoing support to black-led businesses within the social enterprise space.
At BUD our desire is to see positive change and that includes seeing organisations embrace and empower more diverse leadership teams. We have a lot of the tools to initiate change so that organisations can make a difference. Our main emphasis is on bridging the gap between corporates and grassroot community groups and we have developed a programme where we are looking to partner with corporates around bringing real change.
And to the upcoming black businesses that want to create change, we say don't wait for everything to be perfect before you step out – Use what you have around you, start right where you are, stop trying to get everything ready because you can still be great and effect change with what you have right here, right now.
---
BUD Leaders and Fletcher's Solicitors
At BUD we provide many services to empower and equip organisations to create positive change. We provide Anti-racism training to organisations who want to combat their unconscious bias and also allow them to be active in their pursuit in eradicating inequality.
Here are some quotes from our recent workshop with Fletcher's Solicitors on Anti-racism.
To find out more how your company and business can benefit from our workshops and courses, visit: https://budleaders.org/offerings/
BUD Leaders and Young Mums Support Network
We love supporting likeminded businesses across the social enterprise sphere. Last month we led an empowering workshop with Young Mums Support Network around creating a Winning Culture within its staff and organisation.
BUD Leaders and Tree Shepherd
This month concludes our Start Your Own Enterprise programme. It was an engaging 6 weeks and we got to inspire, empower and support young people on their journey to creating their own enterprise. Our incredible facilitators delivered and led power-packed sessions.
LLC @ MAX Roach
"The team are feeling positive and ready!" – Candice James (LCC @Max Roach)
After meeting with the team to discuss their Transformational Actions ahead of the final workshop – Destiny!
We are looking forward to delivering the "DESTINY" Workshop this week and updating you all on how it went next month!
---
BUD NEWS!
In our ever-growing team, we are pleased to welcome Cristy and Chloe to the family!
Meet Cristy (in red)! She is the Operation and Admin Assistant at BUD. She is a super hardworking and great with systems and making thing efficient!
Meet Chloe (in green)! She is the Personal Assistant to our CEO. She is go-to-person and a wonderful support to both the CEO and the team.
BUD Operations Update
The last month at BUD has been a whirlwind but a very exciting one! Although operations work mainly in the background, we're making some changes that will benefit not only our team but the clients and partners we work with, ensuring a quality end to end service that will allow us to grow even more as an organisation and support more and more leaders for positive change!
Meet Team BUD
Over the past couple of weeks, we re-introduced ourselves across our social media platforms through #MeetTeamBUD. We cherish our growing team and wanted to inspire many through our individual stories. This month we have had videos from Marcia, Tolu and Katherine.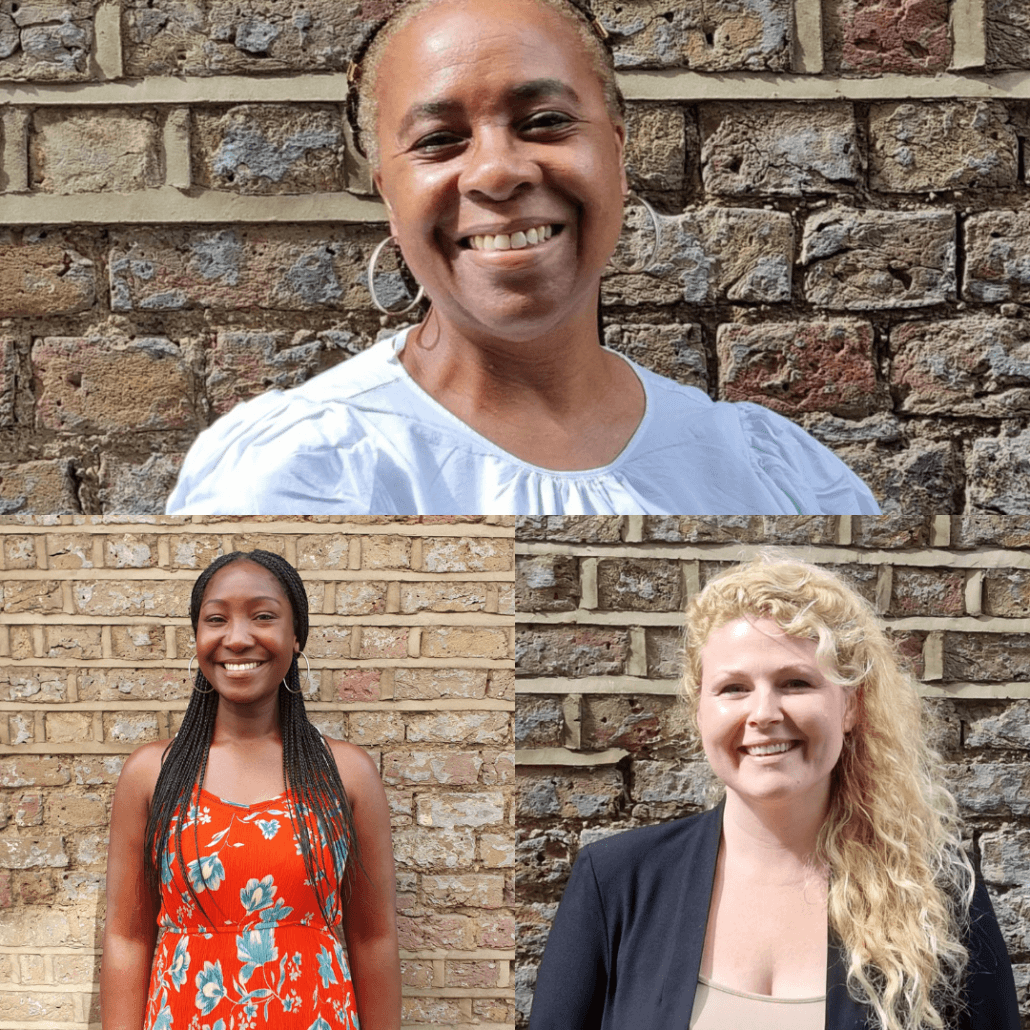 ---
We hope you have a fantastic and productive October and November, keep changing the world! – G and the Bud Team x
If you have any questions, please email us on hello@budleaders.org, or visit our website at www.budleaders.org