We are a premier social enterprise dedicated to providing support to those leading positive change. We offer a variety of unconventional, transformational leadership programmes. We facilitate, coach and consult individuals, change makers, businesses, social enterprises, and community groups. We have been working to plug this gap between a desire to lead change and having the tools and support to do so since 2014.
BUD's mission is to help others achieve the most by obtaining skills from those around them. By incorporating our values into our methods we guide our clients along the pathway to success.
BUD builds and trains leaders to be empowered and enabled to fearlessly develop strategy, engage their audiences and leave a legacy.
Our programmes are designed to continue to build capacity by training other trainers and leaders to equip others in their enterprises and communities.
We believe that together we can build better economies and places.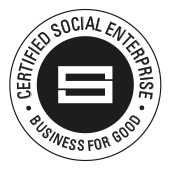 Meet our Founder, Georgina
Georgina Wilson founded BUD in 2014. Georgina is devoted to facilitating real change and uses innovative, outside the box approaches in her programmes, ensuring that they are accessible for all.
"Through my own experience in trying to lead change and not having a clue of how to do it well, I realised that I needed tools and I needed to connect with people, lots of people! I also realised how important it was to understand and take care of myself first, and how essential is it to empower others in the process.
I believe that every single person is special and unique and has something beautiful they can offer this world, we all just need to uncover it.
So here we are, ready to lead positive change."