Growth and Empowerment – BUD November Newsletter
As we say goodbye to the month of November, we look ahead to the festive season!
We are super excited to share our recent updates on our projects 🤩 and we are very grateful for all we have been able to achieve in the last 12 months!
You can also follow us on Twitter, Facebook, LinkedIn and Instagram.
What does BUD mean to us?
We are so proud to work in an organisation that cares about creating positive change in society. Our values at BUD are at the centre of what we do. This is why we wanted to share what BUD means to us and why we love it so much! 
Balancing Wellbeing and Hybrid Work
During our Team Meet-Up session at BUD we learnt about the importance of maintaining our wellbeing in the hybrid work environment. We would love to share some of our tips with you!
It is important to always remember to take breaks, keep hydrated and move! Working from home shouldn't feel restrictive or have a negative impact on your overall health. The research all shows that improved wellbeing means improved productivity! 
Do not isolate yourself when you are working. Always make time to check in with others and connect with nature! We are social at our core. 
---
IGNITE! BLOC Live 2023!
Don't forget to register for our FREE live workshop designed to help you kickstart 2023!
IGNITE! Develop your enterprise: set goals, gain skills and grow.
Tuesday 10 January, 10am-1pm, SE1 0EH
What changes would you like to see in your community and the wider world?
What support do you need to make your ambitions a reality in 2023?
What skills can you share with others?
Availability is limited so book your place today.
Please register with this link: IGNITE! Tickets, Tue 10 Jan 2023 at 10:00 | Eventbrite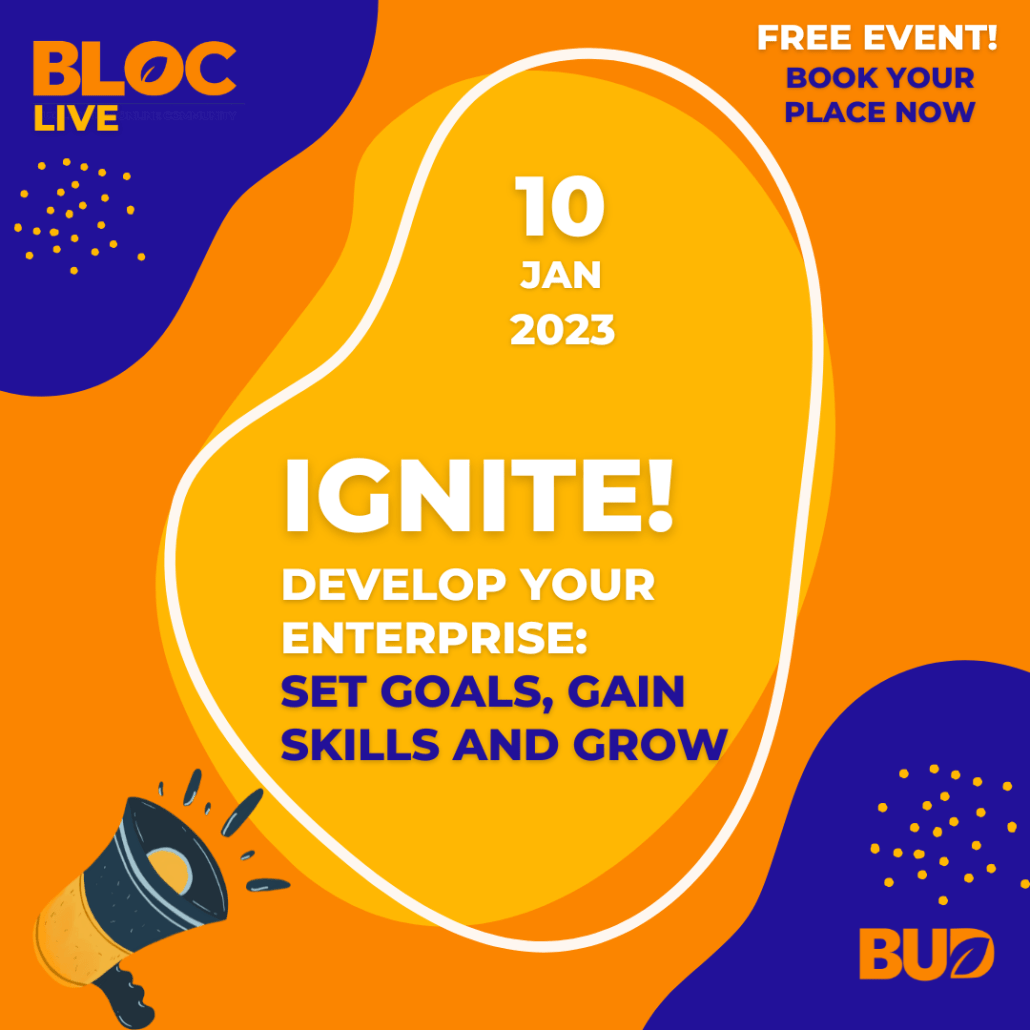 Collaborative Community Leaders Network Workshop
Our BUD Leaders Online Community held a fantastic workshop led by Adrian from Your Story UK. It was a great session that spoke on growth, strategy and development.
To find out more about our Collaborative Community Leaders Network and our following events visit https://community.budleaders.org/networks to join!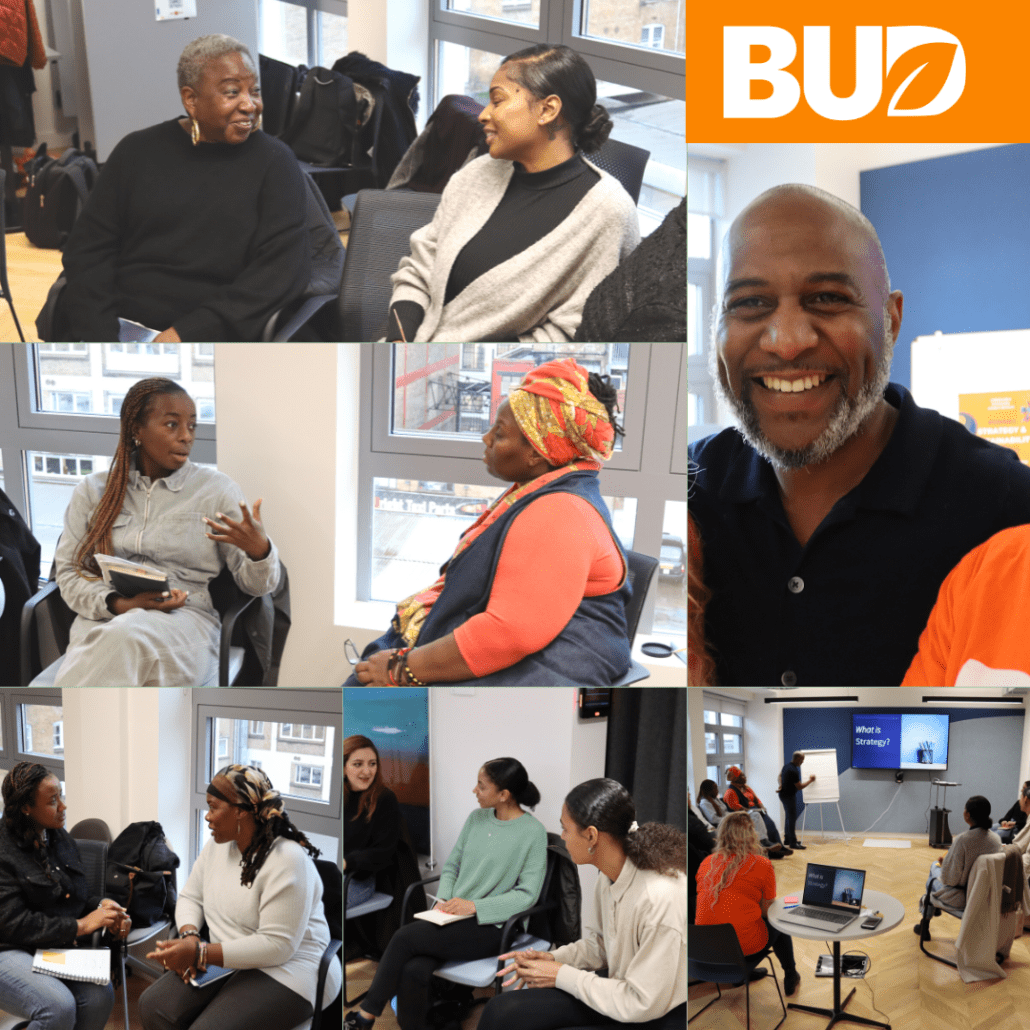 We hope you have a fantastic and productive December, keep changing the world! – G and the Bud Team x
If you have any questions, please email us on hello@budleaders.org, or visit our website at www.budleaders.org