As part of our Empowering Women in Construction podcast series, we're broadcasting stories from amazing women across the country. On this week's episode, we spoke to Megan Haslam.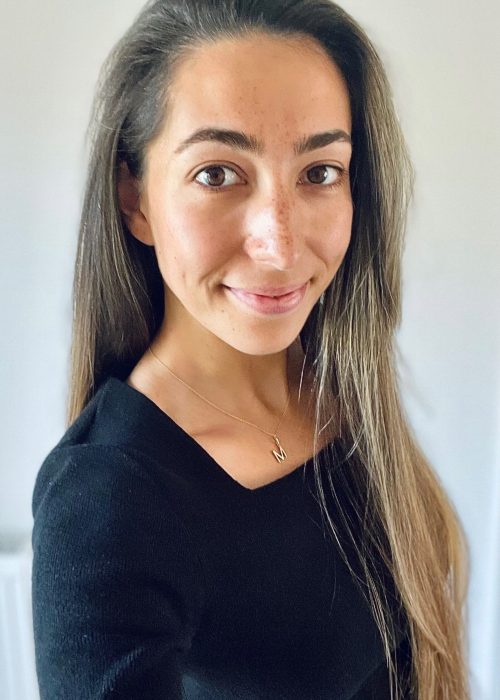 Megan has worked for Sir Robert McAlpine for 6 years, and has recently started as a Sustainability Manager. She is also a Chartered Construction Manager of the Chartered Institute of Building (CIOB). 
Megan's journey has been anything but straightforward, starting out with a degree in Geography, but the support from both male and female colleagues in the industry has been ultimately positive. 
"I suppose the challenges can be with having to prove yourself, and stand your ground that little bit more…
"Looking back, I sometimes think you really have to go that extra mile to make sure you are listened to or respected. I have to give credit to the guys that are out there, the operatives, because I do get nothing but the utmost respect from them. They're quite open and honest in saying that they have never seen a female onsite before and how refreshing it is.
"They ask 'how did I get into [construction]',  and 'do I enjoy it',  and I think that's really important, because they'll probably go home to their daughter or wife and tell that story. [They help] plant that little seed in another woman's mind and make them think [construction] is a possible career for them.
Despite generally positive experiences in construction, there are still factors which Megan attributes to have led to a gender-gap; according to GMB, one of the UK's largest trade Unions, just one in eight construction workers are women. 
She has personally noticed that female retention is a big issue within the industry. 
"One of the negatives I've seen is a lot of female engineers come in and leave, and do something different which I think is a shame. That's something I've not seen change as much; that kind of retention; attracting women and making sure we keep them…
"I think that there's some changes that the industry really needs to look at, and this isn't just for women, it's for men as well. 
"I think women are a little bit more sensitive and less willing to put up with it, such as welfare and working conditions. Typically, because we're just a temporary place of work when we're constructing a building, we're in cabins… They can sometimes not be very comfortable; they're literally just cabins with a tiny kitchen, and they're muddy and cold in the winter…
"Compared to these modern, open plan offices and workplaces that really think about people's health and wellbeing, that's a big factor. I think we're becoming more aware of people's workplaces, and how they contribute to their mental health and I think that's something we definitely need to change, as well as the work hours."
Megan sees successes within sustainability as being intertwined with making construction more inclusive.
Talking about sustainability, Megan said: "That's empowering more women because we do speak more naturally about it. I see the drive for construction to be more sustainable as a big change, as sustainability is being put up there with quality and cost.
"The women leaders are speaking out about it, and they're coming out on top, and they're performing as a key driver. I'm excited to see how that shapes the industry…
"As more women get into those rooms, and get into those conversations, more people will realise the benefits, and not be afraid of change."
You can listen to the full episode here: