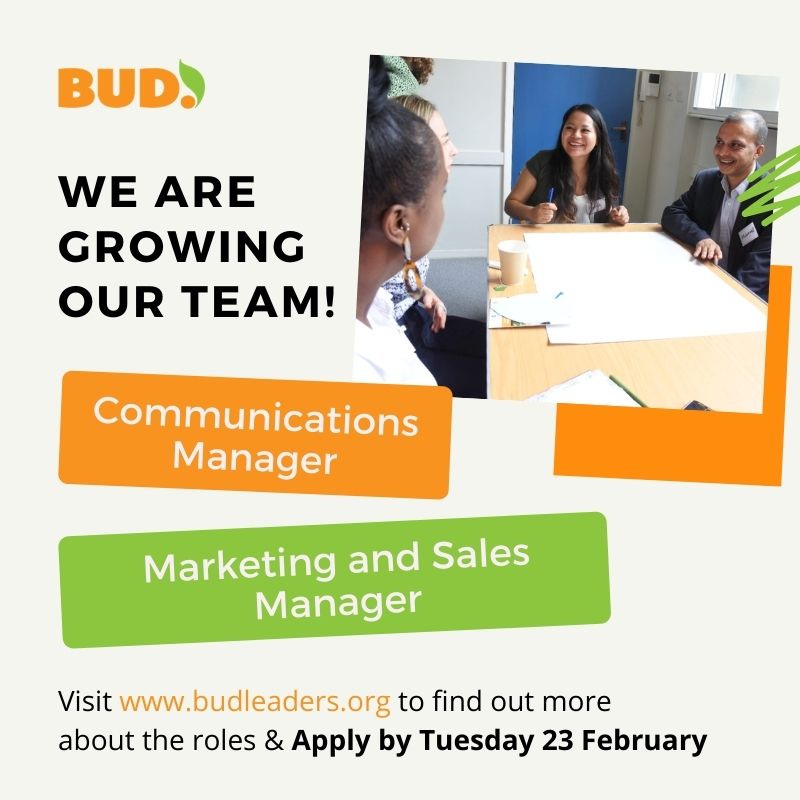 We are looking for a B2B Sales and Marketing specialist and a Communications Manager who share our values and mission and will use their experience and skills to optimise our potential through strategy and execution.
We are recruiting an enthusiastic, high achieving Sales and Marketing Manager to expand our reach, develop and implement a clear strategy, and increase our sales. If you are up for the challenge and want to work with a vibrant fast moving organisation apply now.
APPLY NOW – Sales and Marketing Manager JD
An experienced Communications Manger will lead on all communications activity of BUD to increase our brand awareness and online presence. They will be responsible for creating engaging and relevant content for the organisation to ensure BUD grows its reach and engagement across digital channels and its network.
APPLY NOW – Communications Manager JD
Deadline: 23 February 2021