As part of our Empowering Women in Construction podcast series, we're broadcasting stories from amazing women across the country. On this week's episode, we spoke to Emma Cain. 
Emma is an Operative currently working with Tarmac, and has worked in the industry since 2019. She is currently nominated for the 'Top 100 Most Influential Women in Construction Award', and is also a collaborator for the #YesSheCan network.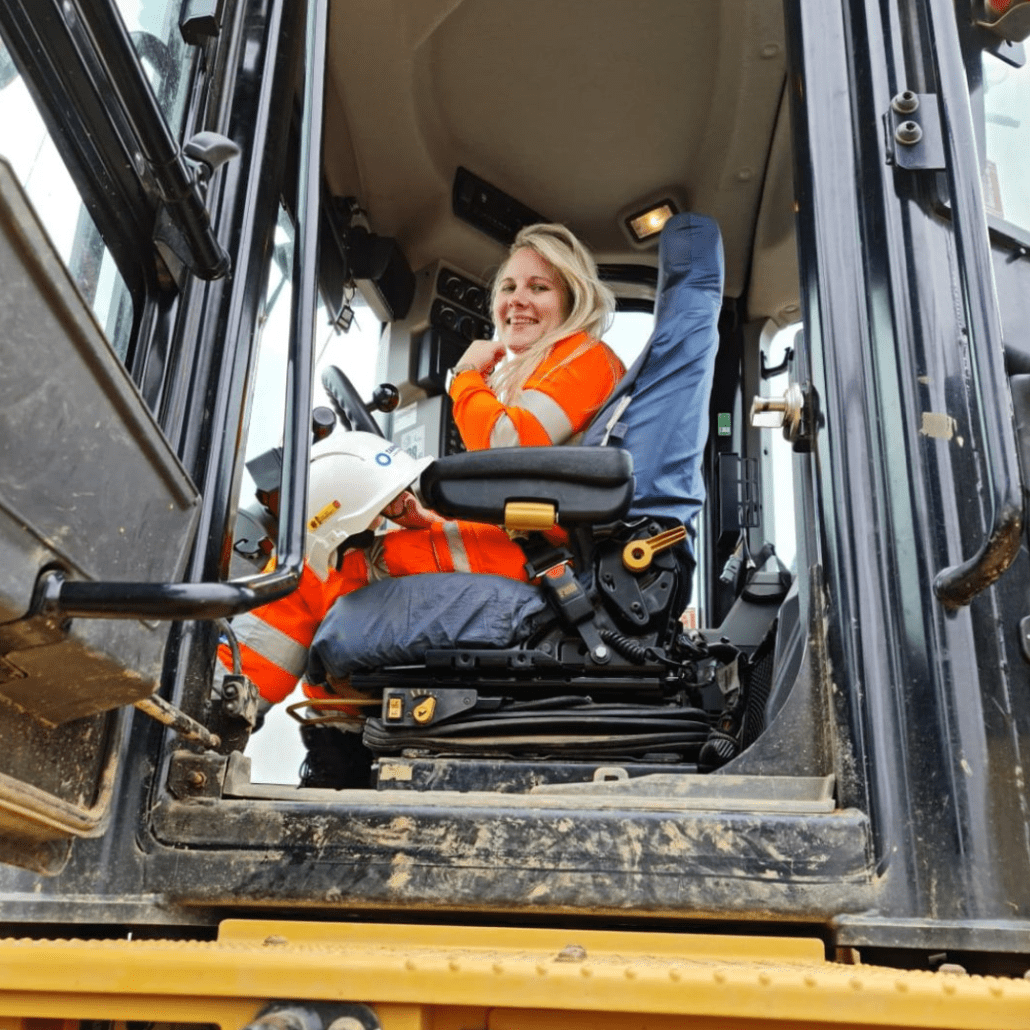 "I originally did social work, but a job became available at Tarmac," says Emma. 
"My partner worked there already, and he said I should apply.  
"I would never have looked into working in a company like Tarmac, or working in construction, because it is a very male dominated industry.  
"I used to struggle with my confidence, so to go into that space was daunting. I'm so happy I did though, and it's the best thing that ever happened to me." 
Emma attributes her colleagues at Tarmac, and a change in industry, as key in overcoming personal challenges. 
"In the past I've had jobs where I dreaded getting out of bed, and had jobs which affected my long-term mental and physical health. Since I've started at  Tarmac in 2019, I've never had a day off.  
"The people that I'm working with are so important; when you've got people around you who are supportive, and you can have a laugh, it's really like having another family. You spend more time at work than anywhere else." 
Although she loves working within construction, she does note that there were initial instances which required adjustments. 
"When I had just started, it was a bit of a change for them. There is a way a man talks to a man; it's a bit different. I had to put them straight a bit; I had to stand my ground and say to them to you need to show me a bit of respect, and not talk to me like that." 
Emma believes that the industry is changing, and that more women should take opportunities to enter construction.  
"It doesn't matter if you don't end up liking it. Go for it, get the job, and don't if you don't like it, you can always leave.  
"You just need to get out of your comfort zone, and don't think of it as a male dominated industry. It is changing; at Tarmac we're moving forwards, but we need more people to take that first chance and just try it. 
"It is daunting, walking around in orange, but I see my hi vis as my superhero cape." 
Despite Emma believing progress is being made, Emma feels that small changes would make a big difference to the experiences of women in the industry.  
"They do need to look outside of the box. For example, when it comes to facilities on site, we often don't have spaces on site. I drive the loading shovel, and it can be difficult for me to access things like the toilet, because there's no women's toilet underground.  
"It would take half an hour to go to a female toilet and get back. Little things like that doesn't allow me to fulfil my job as much as I want to." 
You can listen to the full episode below: