It's currently Care Leavers Week! At BUD, we feel everyone, regardless of upbringing, deserves the best opportunities in life.
Events like this give us the opportunity to broadcast issues facing our communities, alongside some of the amazing work our team at BUD does. 
According to Gov.uk, there are currently more than 80,000 children looked after in England, including children adopted, care leavers and looked after children who are missing. 67 out of 10,000 children aged under 18 years require care. 
Inevitably, however, there is a point where a child no longer receives care, and this is an experience which is far too often overlooked. 
Become, a charity specialising in support for children in care and care leavers, say 
"Leaving care should make care-experienced young people feel safe, supported, confident, and ready for the future.
"But, all too often, this isn't the case. Many young care leavers face a 'care cliff' where they are forced to leave their placement and start to live independently before they feel ready.
Turning 18 can feel incredibly scary, abrupt and disruptive, as the feeling of 'care' stops at a time in life when you need stability the most."
BUD facilitator and consultant Lere Fisher has shared his story, and was in care for much of his early life, where he experienced racism, loneliness and self doubt. Because of this, he has developed his own mission.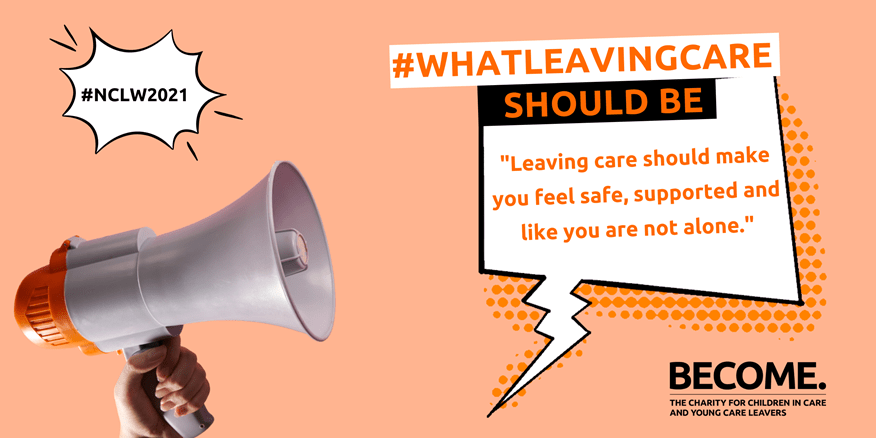 He has founded Generation of Hope to help young people and those aging out of care. They run workshops aimed to empower youth, and build confidence through the performing arts, 'future proofing' their legacy. 
Generation of Hope believes through behavioural change, and through expression through creative avenues, young people are better equipped to be successful in life. 
"I started Generation of Hope based on real life experiences," says Lere. 
"I spent 18 years growing up in the care system. And when leaving the care system one thing was prevalent. I didn't have any form of counselling. 
"I believe this affected my life skills, and engaged me in other issues that were never resolved. Generation of Hope delivers workshops to deliver confidence, self esteem, self worth and value."
Speaking about the importance of supporting those in the care system, BUD CEO Georgina Wilson said: 
"We need to realise that there are great leaders emerging, and the younger generation are heroes in waiting. 
"We have to ensure that everyone feels that they have access to the right support to become great Leaders. Care leavers are definitely included in that and we love the work taking place. 
"It's really so important to continue to celebrate and support this work!"
If you'd like to learn more about Generation of Hope their instagram can be found here (https://www.instagram.com/generationoh/), and if you'd like to access more information on Care Leavers Week more information can be found here!