BUD is launching a free, exclusive online community, like no other! 
Helping members from grassroots to corporates intentionally connect, collaborate and learn from each other to create change.
The BUD Leaders Online Community, or BLOC for short, will provide a platform where members can interact, support, and collaborate to lead positive change in the sphere of work. 
BLOC will allow members to access the support and resources they need to make their ideas happen, operating as a social network, with the emphasis being on exchanging skills.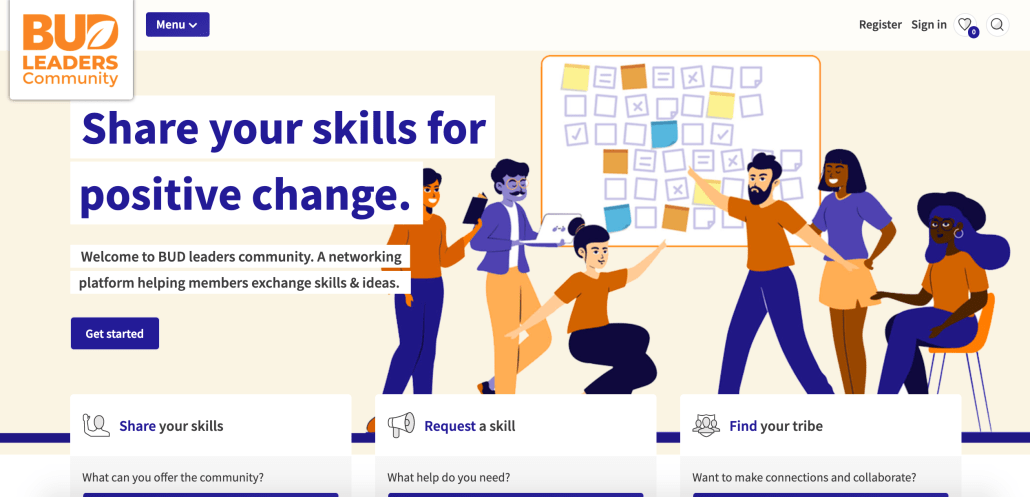 Access to the service is completely free, with the only stipulation being that each active member must offer and receive one hour of 'skill exchange' every month. 
This system is operated on a 'time credit' system, which involves giving and receiving advice based around an area of your expertise for an hour at a time. When you register you will automatically receive 2 'time credits', which allow you to begin communicating with others immediately.
Members of this community will gain access to a wider network of similar minded people and access to their skills, contacts, knowledge and experience.
Georgina Wilson, CEO and Founder of BUD Leaders, says: "BUD Leaders are creating a culture of reciprocity, authenticity and creativity. We want leaders to sow seeds for change; to empower themselves and those around them." 
You can join BLOC from the 8th of November, and can register your interest here! We are also running an event on the 17th of November, where we talk through how you can access and use some of the features on the website. You can sign up to the event here!