We've launched a page on our site for open roles! If you are interested in leading positive change with BUD, check out our current vacancies at www.budleaders.org/jobs/ and apply today! If you have any questions, please contact us via email at hello@budleaders.org and we'll be happy to help!
We are currently looking for a…
HR / L&D Administrator
Duties will include:
General Administration and Support – 50%
Undertake general administrative duties including taking notes, minutes and sending reminders
Email and diary management for executives
P/A duties 
Checking for incoming enquiries (messenger, chat support etc) and directing to the relevant point of contact.
Checking our website regularly for any issues and reporting to relevant point of contact
Book business travel and/or accommodation where required
Sending out feedback/evaluation forms to participants when programmes and workshops have been completed
To collect data from feedback and evaluation forms and help prepare reports based on findings.
Maintain data of programmes(details of recruited participants, courses and sessions undertaken, progress made)
Supporting trainers to deliver sessions online as tech support or in person as assistant (manning VR/slideshows etc and handing out training material)
Assist Programmes Managers with maintaining and updating an accurate monthly programme budget, ensuring all invoices are passed to the Finance Officer in a timely manner and recorded against the budget
Maintain an electronic filing system ensuring that information and data is readily available to other programme staff
Build, maintain and be up to date with compliance policy documentation including GPDR (data protection), recruitment etc
Other general administrative duties as required
HR & L&D Administration – 40%
Being the point of contact for HR and all admin tasks
Contract creation, submissions and onboarding
Update files and records for BUD staff team
Embedding internal policies around wellbeing
Recruitment
Learning & Development administrative support
Management of all HR folders of documentation
Finance – 10 %
Invoicing and ensuring invoices are paid on time
Managing and chasing debtors
Create excel spreadsheets to log invoices, payments affiliated projects and due dates
Other financial administration tasks
Kickstart positions: are you between 18-24 and receiving Universal Credit? We are currently looking for a… 
Community Connector KickStart
Duties will include:
Welcoming new members and helping them onboard
Encouraging members to engage with each other and share their skills
Sharing member updates and shout outs via social media (working with our comms team)
Being an active member of the community
Building awareness about the platform for community leaders and larger organisations
Carrying out administrative tasks
Gaining feedback from users
Collecting stories about how the platform has helped users
Graphic Designer KickStart
Duties will include:
Creating infographics
Video editing (testimonials, videos, pictures, infographic animation)
Assisting in design elements of different projects
Researching industry in relation to Social Media content and reach
Staying up-to-date with digital technology trends
If you are interested in any of our positions, you can find out more and apply here.
Our friends at ClearView are hiring for six new roles!
"I am excited to share that we are growing the ClearView family and we are currently hiring for 6 new roles! If you're looking for a fulfilling adventure and purposeful place to work, with a people-first culture then this could be the place for you."
They are currently looking for a:
– Senior research manager (£40-55k)
– Project manager (£30-40k)
– Research manager (£30k – 40k)
– Senior research executive (25k – 30k)
– Community engagement executive (£23-25k)
– *Operations executive *(£23-26k)
Applicants do not need a degree to apply for any of the roles.

For more information, or to apply, click here.

High Trees are currently looking for a Monitoring, Evaluation & Learning Coordinator.
Salary: £28,000 – £34,000
Hours: Full time 35 hours per week
All applications must be received by 10th February at 11.59 am.
"High Trees are seeking a thoughtful and methodical individual, experienced in monitoring and evaluating. You will possess strong project management and people skills and will be proficient in collecting and analysing quantitative and qualitative data.
You will have experience working with the theory of change, outcomes and indicators. This is a pivotal role with the purpose of implementing and embedding the organisation's recently revised impact management framework. Working across all High Trees services, you will need to be confident across a range of approaches to monitoring and evaluation and be able to assess and determine appropriate methods, dependent on context. You will need to be highly responsive to the needs of colleagues, partners and funders. Collaboration with colleagues is an essential part of this role and you will enjoy working with others and will be a valued partner, peer and colleague.
You will also be an outstanding communicator; experienced in facilitation; an engaging presenter and a compelling writer, able to frame and share ideas with a range of audiences. You will have the ability to see the bigger picture, at the same time as being on top of the detail."
How to apply:
Please send a completed CV and covering letter (no more than 2 pages) explaining how you meet the key accountabilities and the personal specification, as well as the applicant monitoring form and the additional information form to admin@high-trees.org with 'Monitoring, Evaluation and Learning Coordinator' in the subject line.
If you have any questions about the role or High Trees, please contact Elly Townsend at 07454729981 or email elly.townsend@high-trees.org.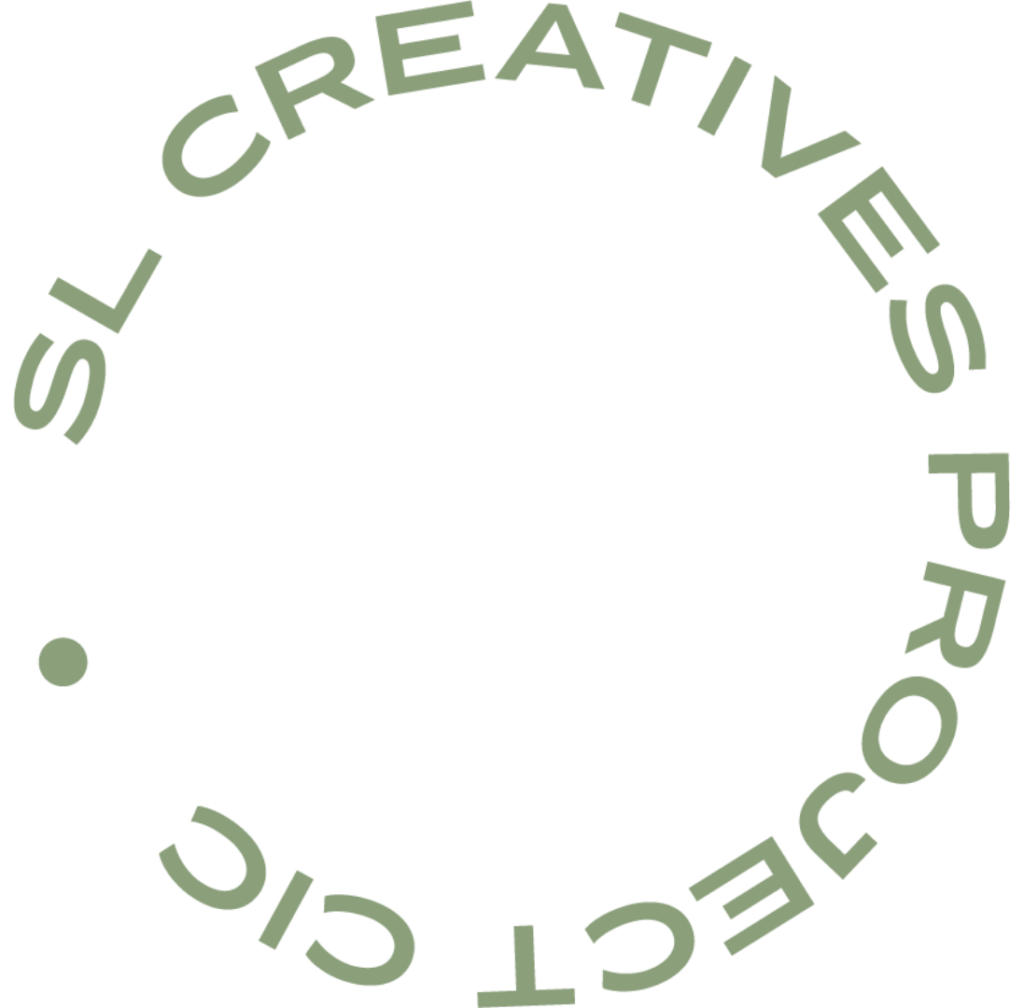 SL Creatives are currently looking for a SLCP Studio Assistant, through the Kickstart scheme.
Successful applicants will be supporting the Marketing and Social Media coordinator in creating content for all social platforms.
The role will also entail assisting in their new photography studio, with admin and social media based tasks.
Applicants must be between 18-24 year olds currently receiving universal credit.
Time commitment: 25 hours a week
Location: SLC Studios Peckham Levels, Peckham Rye
If interested, email bookings@slcreativesproject.org with a CV, and a short description of your goals and ambitions.