We are a premier social enterprise dedicated to providing support to those leading positive change. We offer a variety of unconventional, transformational leadership programmes. We facilitate, coach and consult individuals, change makers, businesses, social enterprises, and community groups. We have been working to plug the gap between a desire to lead change and having the tools and support to do so since 2014.
Our mission is to support leaders for positive change. This defines the way we collaborate with you and with each other. Using our unique tools and creative, participatory approach, we exist to guide our clients along the pathway to success on an individual, business, and community level. We believe in a process of continuous learning, supporting ideas driven by passion, and inspiring the courage it takes to make your vision a reality.
Each stage of the BUD process is guided by our 5 core values to ensure that your experience with us is illuminating and inspiring.
1. TO LISTEN MEANS TO UNDERSTAND
We don't just listen to you, we make sure we understand your ideas and exactly where you're coming from.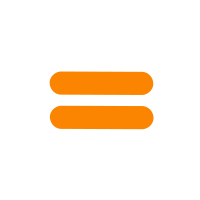 2. NO PERSON IS BETTER, ONLY DIFFERENT
This is one of the most important components of BUD's value system and philosophy. We're all about building up the strengths that make you uniquely valuable!
3. GIVE MORE THAN EXPECTED
We never do the bare minimum. We care about you and your vision and genuinely believe we should go above and beyond.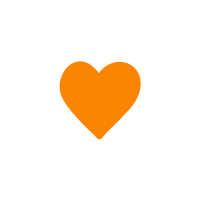 We want to be passionate about what we're doing not only because our work will be of better quality when we are, but because it's important for us to enjoy what we're doing! Which brings me to my next point…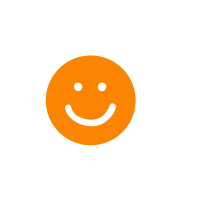 Community, business, and organisational development can be hard work! But it can also be a lot of fun. We get to spend time with great people like you and watch as your ideas come to fruition. We hope you have fun with this too.
Georgina Wilson founded BUD in 2014. Georgina is devoted to facilitating real change and uses innovative, outside the box approaches in her programmes, ensuring that they are accessible for all.
"Through my own experience in trying to lead change and not having a clue of how to do it well, I realised that I needed tools and I needed to connect with people, lots of people! I also realised how important it was to understand and take care of myself first, and how essential is it to empower others in the process.
I believe that every single person is special and unique and has something beautiful they can offer this world, we all just need to uncover it.
So here we are, ready to lead positive change."
CEO & Founder, Master Facilitator
Georgina is the CEO and founder of BUD having started the business in 2014 completely off her own back. She has got years of experience as a Community Organiser, Programme designer, Project Manager, Systems thinking, Facilitator, Host and Coach. Her qualifications include FRSA, Level 3 Certificate Community Organising, Level 5 Certificate in Social Enterprise Support, Certificate in Coaching and Introduction to Project Management, Level 3 Award in Education and Training, Level 3 GNVQ in Business Management. 
Her focus is to enable emerging leaders to unearth their potential and power and to move them towards action and creating change. She has previously collaborated with TfL, Local authorities, Semble, Power to Change, Specsavers, Community Organisers Ltd and more, helping business and community become more diverse, inclusive changemakers who can lead positive change!
"I believe that every single person is special and unique and has something beautiful they can offer this world, we all just need to uncover it."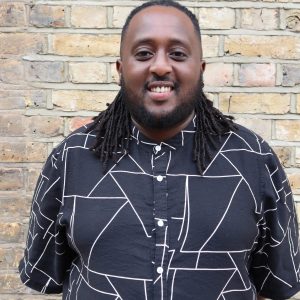 Director of Marketing and Communications
 As Director of Marketing and Communications, Kevin is responsible for developing and implementing strategies that drive engagement, deepen relationships and increase BUD's impact in the communities that it serves. He is a storyteller that enjoys being creative and empowering others to grow into the best versions of themselves. 
Kevin is an experienced community builder and educator with over five years of experience in international development, global higher education, and programme design and management. He is passionate about knowledge communities, global culture-building and social change.
With a background in community building, facilitation, and the creative arts with a focus on music and curation, Kevin holds an MA in Cultural and Creative Industries from King's College London. He is a professional DJ, and he curates a platform that is building a community that seeks to nurture, celebrate and elevate African music and culture. 
He previously worked at African Leadership University in Mauritius and Rwanda, where he had several roles across different functions, from Sales and Marketing Associate and English Language Learning Coordinator to Community and Culture Lead most recently.  
"I believe that I joined BUD at a very crucial period in its growth, and I am excited and inspired to apply myself and contribute to it fulfilling its very important mission."  
Project Lead and Facilitator
Currently leading our Happier Healthier Workplaces programme, Marilena also works as a Production/Event manager and facilitator. Her past experience includes being a Youth in Action seminars organiser, a Global Action Plan ambassador and a Lead Positive Change trainer. 
Marilena has dedicated the last 12 years of her life to creating, running and nurturing events. If it includes people, timings, energy and interaction, Marilena feels at home and wants to make it feel like home for everyone participating. Seen as the caring and focused coordinator, Marilena is here to make sure it all runs without a glitch while creating an energetic space that brings out smiles. She is determined to support BUD in any way she can because she feels that
"BUD runs events that bring out the best in all participants! If they are having fun, I am having fun. Because, let's be honest, fun is as vital to our soul as food is to our body. And here at BUD, I feel full."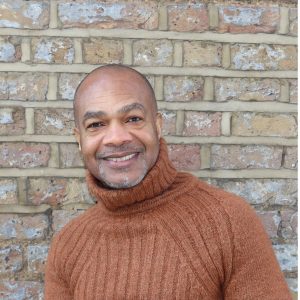 William Washington Welch MBA
William is an accomplished senior consultant with a collaborative leadership style; adept at guiding companies through their growth phase into exceptional periods of growth, providing market insights and growth opportunities. He is a strategic planner with an impressive track record and has gained key transferable skills from successfully working across a range of industries. 
William is a strategic consultant with more than 20 years' experience working in both the private and public sectors, including international donor agencies such as USAid and the European Union Development Fund securing funding for SME and community development projects providing advice to businesses in areas of growth, capacity building, marketing, strategic management and sustainability. 
"After years working as a consultant in the private sector, I chose to work in the third sector and joined BUD Leaders and its team of change makers, leading change, supporting leaders, impacting communities and creating livelihoods."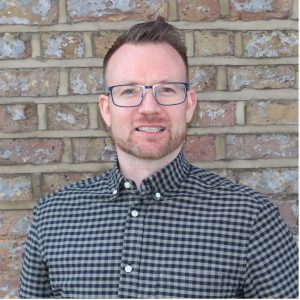 Director of Programmes, Master Facilitator
Lee is currently the Director of Programmes at BUD. Lee is also one of our lead facilitators, using practices such as art of hosting, appreciative inquiry, theory U and embedding community organising principles when delivering a session. 
Lee has been a facilitator and public speaker for over 15 years, he has been designing and delivering training content including workshops and online courses and bespoke content for clients for the last several years. Lee also functions in the consultant role as an L&D lead which includes shaping strategy and designing specific training based upon the audience's needs both internally and externally. 
"I believe in the 5 BUD core values and for me it is important to provide leaders with the tools and training they need to help them continue leading positive change."
Jen has moved from leading Operations and Admin in 2021/22 to leading the HR function at BUD in 2023. This role allows her to help create and maintain a diverse and inclusive culture, a robust and dynamic workforce and an environment that honours our core values. In the past Jen has worn many different hats including Sales and Merchandising, but had spent a good portion of her working life as Training Coordinator both in the adult education sector and in construction. Jen graduated in Philosophy at UCL and is also a yoga teacher and a semi-retired musician, but her main passion is her little girl who she hopes will also grow up to have a variety of passions in life!
"Joining BUD has been eye opening in lots of ways, mainly as it's the first company I've worked for that really practises what they preach! The willingness to listen to every staff member and get everyone involved in contributing to our growth has been most exciting, as I truly believe that when you're doing what you're passionate about you'll never work a day in your life. Fostering growth through collective intelligence is something I'll always stand by and BUD really honours that promise."
As a Project Administrator, Shereen's role is varied and allows her to witness the great work that the team performs across different departments and projects.   
Having worked in corporate environments before joining the team, she is so excited to be in such an innovative and exciting work culture with a clear and genuine mission to bring about positive change.  
"I'm so inspired to see how diligently BUD works to make an impact in the field of leadership and the matter of equality. Bringing these topics to the forefront is such a vital step in bridging the gap between corporations and communities, and I am honoured to be a part of the team. On a more personal level, I genuinely can't wait to see the long-term impact of BUD's mission to create a fairer, more inclusive society for all."   
Project Officer/Project Lead


Tolu works for BUD as a Project/Officer Project Lead; co-ordinating the management of the project and team, and delivering sessions and training as a Facilitator. 
Tolu has a qualification in Youth Work, Informal Education and Community Learning and development and has worked with young people, across schools in London, for 7 years and as a Youth Work Leader for 3 years; co-ordinating and leading projects and teams and planning programmes tailored to the needs of the participants. In this role she was awarded 'Outstanding Leader' by the Jack Petchey Foundation. 
In her last role, Tolu supported the Diversity team in their initiative to promote inclusivity, equality and reduce racism in the school environment, creatively presenting information to young people and adults, and celebrating diverse cultures in a safe, educational and engaging way. 
Tolu also has a background in creative arts and design and is passionate about using those skills to help provide solutions to challenges and drive positive change. She recently graduated with an MA in Fashion Design and Sustainability -using design as a tool to highlight and discuss the intersections between the environmental crisis, social issues and cultural heritage. Her work has been published, awarded and exhibited and is currently being exhibited at the online Horniman Museum exhibition. 
She is excited to be a part of BUD especially because… 
"One of BUD's key values is 'No person is better, only different'. I love how BUD works to uncover, value and celebrate people's unique strengths and abilities –not just with clients but within the team too!"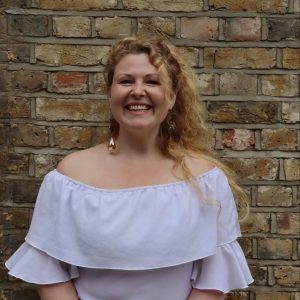 Katherine is BUDs Portfolio Manager, responsible for managing and developing the BLOC platform where members can exchange skills and ideas for positive change. She has extensive experience in project management, primarily in theatre and film where she specialised in bringing artists together to collaborate around a social goal. In 2021 she created a film festival, The Motherhood Project, a 'significant body of new work' presented by Battersea Arts Centre that raised money for the charity Refuge and included contributions from artists such as Anya Reiss, Lemn Sissay OBE and Irenosen Okojie MBE. 
Prior to that, Katherine was an actor, singer, director and a workshop facilitator with the Coram Shakespeare Schools Foundation, a charity that equips young people with crucial life skills, confidence and self-esteem. A natural community builder, Katherine's focus is to create an environment where people can access their inner strength, playfulness and creativity.
"BUD's vision to disrupt the landscape of leadership is an urgent and important one. As a society we fail to uphold the principle that everyone is equal, furnishing only a privileged minority with the tools, connections and opportunities to lead, and missing out on a great deal of talent and ingenuity as a result. The best-resourced hold on to power, and yet the power to change things lies with all of us. I look forward to dreaming big during my adventure with BUD, and I hope you do too."
Kadisha is a Portfolio Manager at BUD. In this role, she uses her creativity and pragmatism to explore new ways of working, problem solving and co-designing with the team. She is an expert facilitator and project manager who is passionate about wellness, community and fairness. 
Before working at BUD, Kadisha worked in the youth sector for over 9 years. She is a JNC qualified youth worker and has a degree in Youth work and Theology. In her previous role, she specialised in youth involvement, participation and social action. She supported hundreds of youth organisations and young people across London to create more diverse, equitable and sustainable decision-making structures within their organisations and local communities.
"I'm excited to be a part of BUD because the work we do here will leave a legacy. Disrupting the status quo, helping people to see things in a new light, supporting groups and individuals to find new and better ways of leading and working to promote a fairer society for all – these are the things that bring long-lasting, positive change, and I want to be a part of that"
Ivo initially joined BUD initially as administration support and is now a Project Officer. He has supported running workshops and helped coordinate between organisations and partners.
For over the last 10 years his work has been connecting with people and he can now use those skills to support BUD in further expanding its network  and form even stronger relationships with their community and its leaders.
"Working with BUD Leaders is fascinating as you experience the work being done having a great impact in the communities it reaches."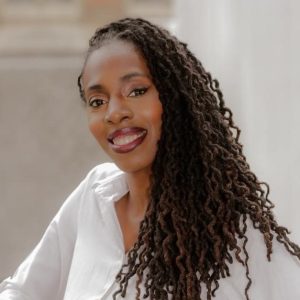 Creative Training Specialist and Master Facilitator
Easimus is a dynamic Trainer, Facilitator, Mentor and Coach with an engaging and participative delivery style. She is the founder of 'Create Training Solutions and Co-founder of Develop & Elevate; an international project working with universities and organisations to deliver career and academic workshops for students and young professionals.
Easimus' expertise draws from her experience as a drama facilitator, her master's degree which focused on individual and organisational development and her experience delivering a range of programs including train-the-trainer, course creation and leadership training. Honing her skills as a First Aid Trainer for some of the largest providers in the UK, Easimus has delivered training across sectors for 200+ business and 4000+ managers and employees.
She is excited to work with BUD leading the design and delivery of the ROC Leadership Programme for the Happier Healthier Workplaces project. She also supports the L&D team with the design and delivery of internal and external learning solutions. 
'I truly believe 'what we learn with pleasure, we never forget' (Alfred Mercier) and I am delighted to work with BUD to create fun and engaging learning experiences that are impactful and transformational'.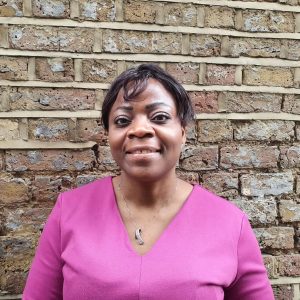 Ola is the CEO of Silver Point A-Star, which provides bookkeeping and management accounts service to diverse business in London and the South East. Silver is trusted amongst global leaders, with over two decades plus of experience in providing quality director-led services to all business sectors. Silver champions orchestrating and exceeding key targets, expanding company growth, as well as offering valuable solutions for key business issues.
Ola is a cutting edge accountant, with an extensive portfolio, preparing and providing management accounts to year-end. She works with a team of accountants.
Lillian is a  freelance fundraiser and project manager with over 25 years experience of working within the voluntary and social enterprise sector (VCSE). For 15 of those years, she has helped hundreds of charities and social enterprises raise £3/4 million+ to sustain their work. 
Since establishing her own business, Lillian Brown Consulting, in 2020, she has supported small and micro-sized organisations, amid the uncertain climate to start and to continue their important work even during difficult times. 
She loves reading, helping people to tell their stories, she's married and has 3 amazing children.
"I'm delighted to be engaged by BUD Leaders to help support their important work"